Building Trust, Delivering Results
Welcome to Lewis & Co Realty, a trusted name in the real estate industry. With a passion for exceptional service and a commitment to exceeding expectations, we are dedicated to helping our clients navigate the world of real estate with confidence.
At Lewis & Co Realty, we understand that buying or selling a home is more than just a transaction; it's a significant milestone in your life. That's why we strive to make the process as seamless and rewarding as possible. With our team of experienced professionals, we provide personalized guidance and tailored solutions to meet your unique needs and goals.
What sets us apart is our unwavering commitment to excellence. We stay up to date with market trends, leverage our extensive network, and employ the latest technologies to ensure you receive the most accurate information and the best possible outcomes. Our dedication to delivering results, coupled with our attention to detail and personalized approach, has earned us the trust and loyalty of our valued clients.
As you explore our website, you'll discover a wide range of services tailored to meet your real estate needs. From helping you find your dream home to marketing your property effectively, we are equipped with the knowledge, resources, and expertise to achieve your goals. We take pride in going above and beyond to make your real estate experience a positive and memorable one.
Thank you for considering Lewis & Co Realty as your real estate partner. We look forward to the opportunity to serve you and be a part of your real estate journey. Contact us today to get started and experience the Lewis & Co Realty difference.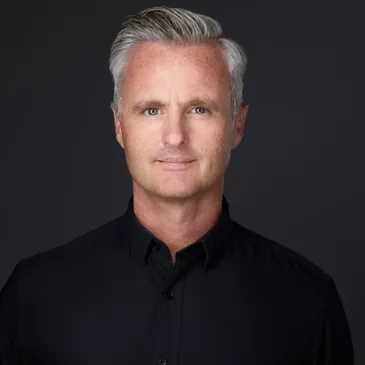 Meet Jay Lewis, a seasoned professional in the real estate industry with over 20 years of experience. As a dedicated family man, Jay finds immense joy in his role as a husband and father to three beautiful children, supported by his amazing partner, Jodi, who is his right hand both in business and in life.
With a deep passion for construction and a keen eye for detail, Jay co-founded his own construction company in 2002. Over the years, the company has flourished into a highly successful venture, specializing in multi-family and new home construction, as well as renovations. Jay's extensive knowledge of the housing market, combined with his hands-on experience in construction, equips him with a unique perspective that adds tremendous value to his real estate endeavors.
Outside of his professional pursuits, Jay cherishes quality time with his family. Whether it's engaging in his children's sporting events or enjoying leisure activities together, he is fully present and actively involved. Summers are filled with memorable boating trips, creating lasting memories on the water, while winters bring the thrill of exploring the mountains on his sled.
Jay's unwavering dedication to his family, his expertise in construction, and his passion for real estate make him an exceptional professional to have by your side. With his wealth of knowledge and commitment to providing top-notch service, Jay is ready to assist you in achieving your real estate goals. Whether you're looking to buy, sell, or invest, Jay Lewis is your trusted guide through every step of the process.
Introducing Dwight Jones, a passionate real estate professional driven by the desire to help individuals achieve success through their investments. With a deep understanding of the significance of investments in various aspects of life, Dwight is dedicated to assisting clients in realizing their dreams.
From the very beginning of his real estate career, Dwight recognized the genuine opportunity to make a positive impact on people's lives. Whether it's working with investors seeking profitable opportunities or single parents searching for a safe haven for their family, he finds great pleasure in helping individuals navigate their real estate journeys.
While Dwight takes immense pride in his career, his greatest joy comes from being a father to his two children. When he's not wearing his realtor hat, you can often find him indulging in reading, embarking on road trips, or exploring the scenic beauty of Edmonton's river valley with his children.
Dwight's commitment to his clients goes beyond transactions; he strives to build lasting relationships based on trust, understanding, and exceptional service. With his extensive knowledge of the real estate market and his genuine care for people's needs, Dwight is dedicated to guiding clients toward their desired outcomes.
Whether you're a seasoned investor or a single parent in search of a nurturing home, Dwight Jones is ready to be your dedicated real estate partner. With his expertise, passion, and commitment, Dwight will work tirelessly to ensure your investment journey is a success. Contact Dwight today and let him help you turn your aspirations into reality.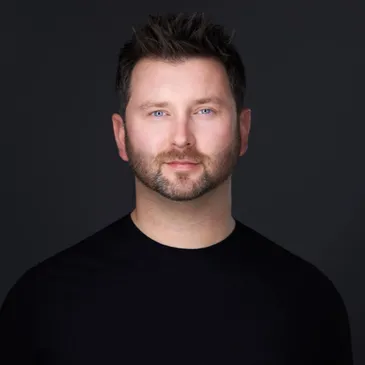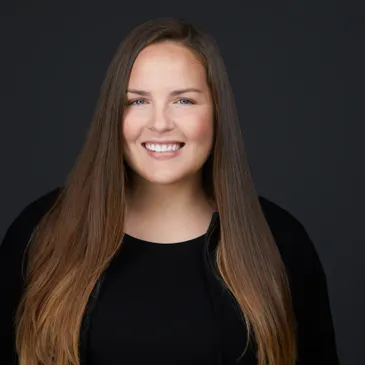 Introducing Ashley Webber, a dedicated real estate professional who brings a unique perspective to the industry as a former teacher. Passionate about educating her clients, Ashley finds immense joy in guiding them through the home buying and selling process and witnessing the transformation from buyers to proud homeowners.
Understanding that each transaction is unique, Ashley thrives on working with clients in all situations. Whether you're a first-time homeowner venturing into the real estate market or an experienced seller looking for your next move, Ashley is committed to being your reliable partner, offering unwavering support throughout the journey, and navigating any bumps along the way.
When Ashley isn't immersed in real estate, she enjoys spending quality time with Mack, her one-year-old rottweiler, at the dog park. She also finds inspiration in hot yoga classes and seeks design and home renovation ideas from her favorite stores and websites. And let's not forget the occasional sushi stops that add a touch of culinary delight to her adventures.
Ashley's dedication extends beyond regular business hours. Whether you prefer to call, text, or email, she is always available to chat, answer questions, and provide the guidance you need. With Ashley Webber as your trusted real estate partner, you can be confident in her expertise, responsiveness, and commitment to ensuring your real estate experience is as seamless and rewarding as possible.
Introducing Kody Thompson, a dynamic real estate professional who seamlessly combines his background as a former teacher with his experience as a commodities trader to offer clients a distinct advantage in the market. With a genuine interest in education, Kody provides clients with a unique perspective on market opportunities, turning what can often be a daunting process into an enjoyable and rewarding experience.
Prior to his career in real estate, Kody honed his sales skills as a commodities trader, earning a reputation as a meticulous "margin hunter" with a keen eye for investigating and analyzing market trends. Leveraging these unique skills, Kody is dedicated to maximizing the potential of every deal, ensuring that each client achieves their highest possible outcome.
While Kody takes his role seriously, he also understands the importance of injecting a little fun into the real estate journey. With his engaging personality and unwavering professionalism, Kody strives to create a positive and enjoyable experience for his clients, all while maintaining a focus on delivering exceptional results.
Beyond the realm of real estate, Kody has a zest for life. Whether it's exploring the latest market trends or embarking on new adventures, he is always seeking opportunities to learn and grow. In his spare time, you might find him engaging in outdoor activities, pursuing personal development, or enjoying quality time with loved ones.
When you choose Kody Thompson as your trusted real estate partner, you can expect a unique blend of education, market expertise, and a dash of enthusiasm. With his dedication to achieving the highest potential for each client, Kody is committed to making your real estate journey not only successful but also enjoyable. Contact Kody today to experience the difference he can make in your real estate endeavors.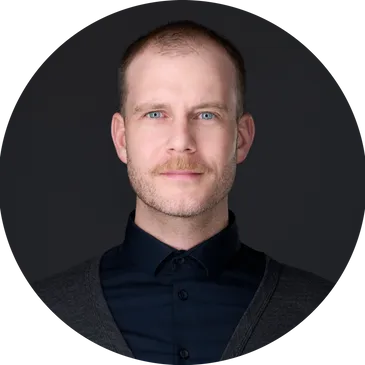 We value open communication and are here to assist you. Get in touch with our friendly team through our contact form or give us a call, and we'll be more than happy to answer any questions or provide further information about our services. Your satisfaction is our top priority, and we look forward to hearing from you soon.
#201 5607 199 St NW
Edmonton, AB T6M 0M8
Let's be honest, we are realtors….we are always open!